Accommodation in Yogyakarta
The second floor of Aaron & Nita's house in Yogya is now available for rent. Designed in an open plan antique/rustic style with views of Merapi through the trees. Being the second story and open plan, it is very airy and is up away from the mosquitoes. The bedrooms also have excellent ventilation. It has a large open area (T-shaped 12m x 12 m minus the bedrooms and bathroom), a large main bedroom (4.5 x 7 m) with a king sized bed, a second bedroom (2.2 x 6 m) which has a bunk and a single bed, and a bathroom with a hot shower and Western style toilet. The main bedroom has a double bed, and the second bedroom has a bunk bed and a single bed. The main bedroom has a kitchenette with a stove and bar fridge. It has wifi. There is a gamelan set. There is also a washing mashine downstairs which you are welcome to use.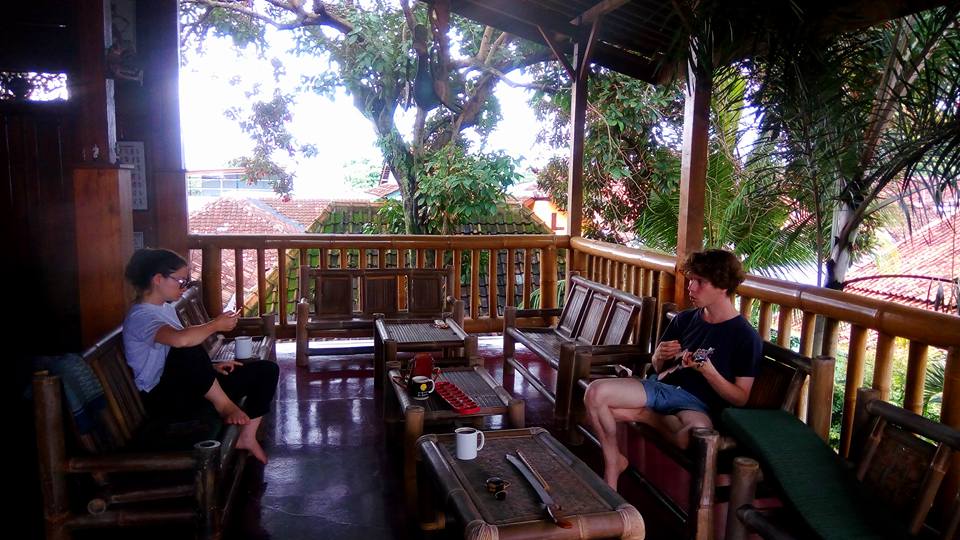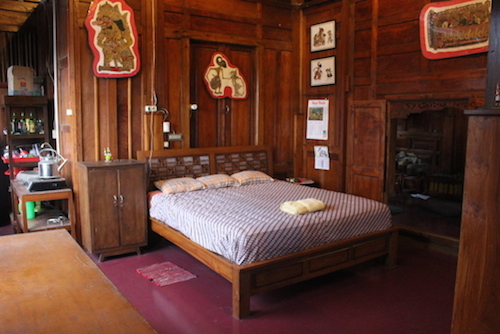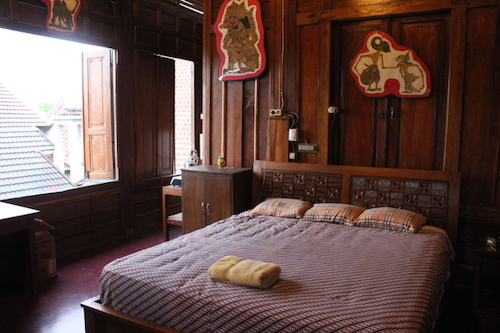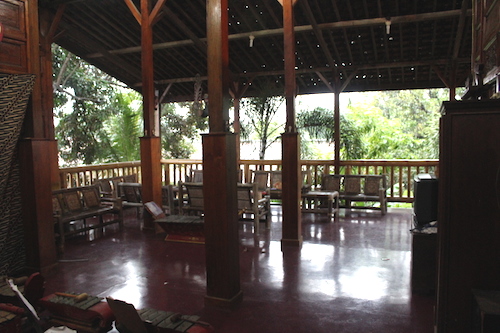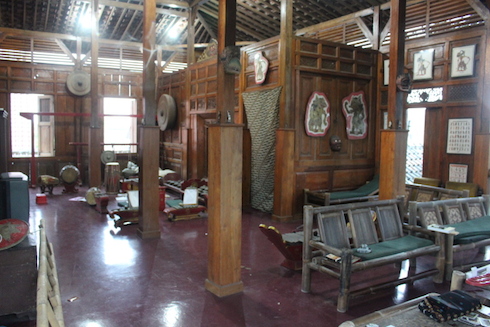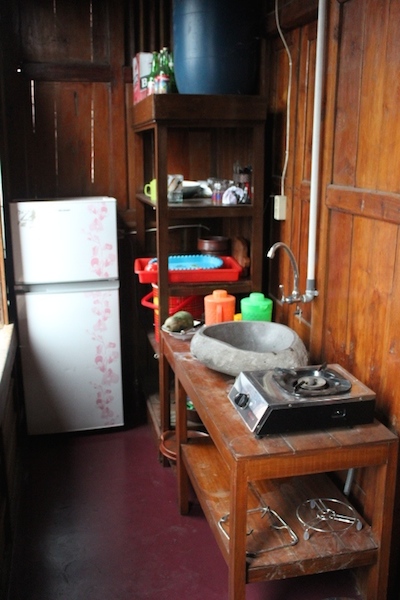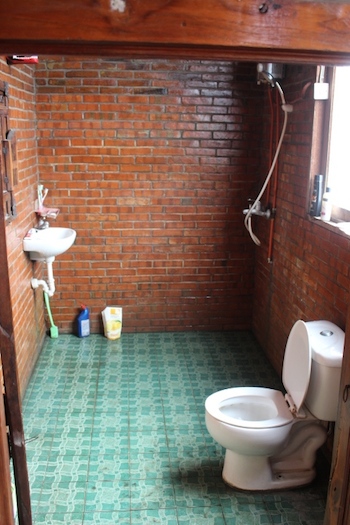 It is in the quiet suburb of Depokan, Kota Gede, 5 km. east of the city centre. It is an easy 20 min ride to the centre of town. It is off the main road, 30 m. from a bitumen road connected by a small lane with no car access, but also not being on a main road it has minimal traffic noise. Pick-up available from the airport.
The rate is AUD$40.00 per night, minimum 3 nights or $240.00 per week. Extra rooms downstairs may be added. One of the rooms has an extra large single bed, a double bed and a bunk bed (capacity 5 adults, or 6 if there are children), $30.00 per night and the other room has a double bed and a bunk bed (capacily 4 people) and is $20.00 per night. Nita's sister and their family live next door to help out in any way.
For booking or inquiries contact Aaron:
email: info@baguskan.com.auPh : (03)54392678